The Golf course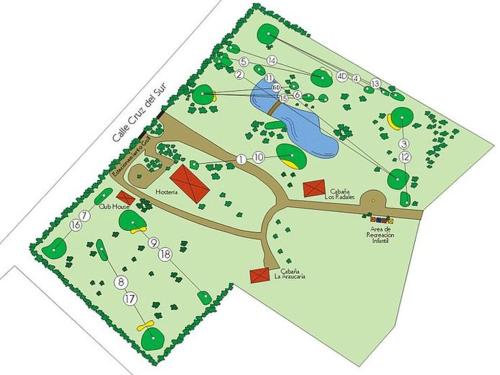 With 9 holes par 3
Our golf course boasts smooth greens and undulating fairways sown with excellent grass, surrounded by tall ancient trees, and a matchless view of Cerro Bayo. A lake, bunkers, tees and greens are integrated into the design of the golf course, producing an interesting picture.
Officially approved by the Argentinian Association of Golf, the course offers an interesting difficulty in each hole.
The slopes up and down vary between 8 and 12 metres from the TEES to the GREENS, giving the golfers the challenge they look for in every course.